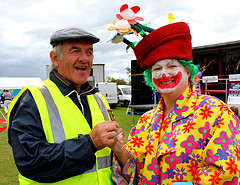 Posted on January 22, 2012 by admin in Uncategorized.

As an established videographer, I have the ability to create online publicity for charity events and regularly do so at no charge at all. I spent the day filming for the Charity event Muck Off this summer. You can Click Here to see the video on YouTube. I was involved with the Nenagh.ie [...]

No Comments. Continue Reading...